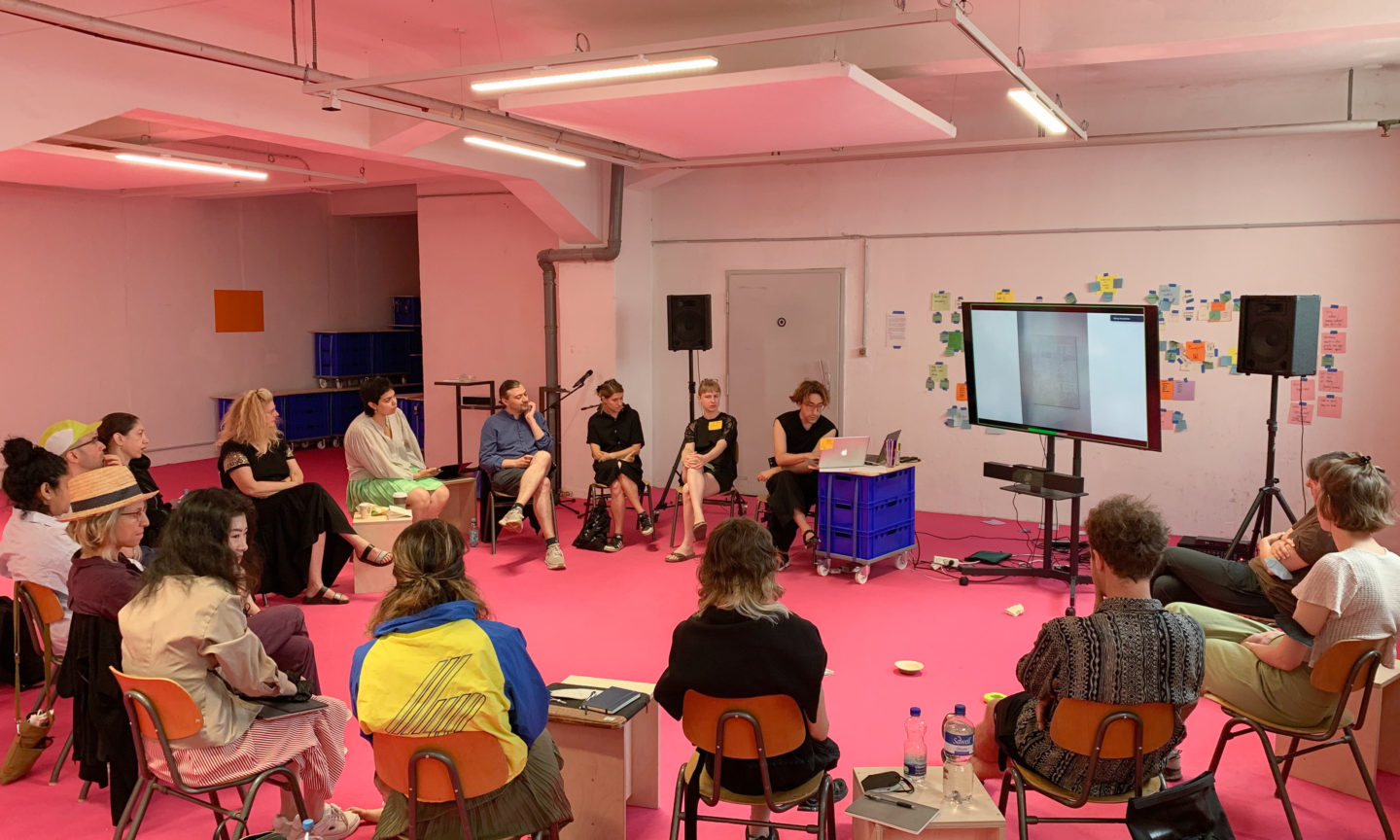 Hier klicken für die deutsche Version.
The two-week Summer School and Public Talk Series "Commoning Curatorial and Artistic Education" taking place from June 23 – July 7, 2022 by the Shared Campus Platform, Zurich University of the Arts, as part of CAMP notes on education sets up experiential workshop formats, reading and discussions, performances, exercises with and in the city, "diversity dinners" and a variety of events in connection to documenta fifteen. Participants were asked to propose a 3h workshop to co-teach and teach each other by sharing and discussing their situated experiences of practice and theory in an open and trustworthy way. True to the motto of this Summer School, commoning starts here.

Concerning the commoning aspect of this Summer School, we consider theoretical approaches as by the feminist thinker Silvia Federici. She identified commons as the shared goods and knowledges of deviant groups. A renewed thinking about the commons is linked to movements of self-organisation and resistance and is now inspiring different cultural, artistic, and curatorial events. Can the art field introduce together with activist movements, the projection of living together in a communal way, sharing resources and knowledges? How to compost knowledge together and make it fruitful for a multiplicity of partial practices and for a multitude?
Additionally, the Summer School invites guest speakers for a public input each day, at 1pm CET in hybrid form.
DE
Die zweiwöchige Summer School und öffentliche Vortragsreihe "Commoning Curatorial and Artistic Education", die vom 23. Juni bis zum 7. Juli, 2022 stattfindet und von der Shared Campus Platform, Züricher Hochschule der Künste initiiert wurde, setzt auf erfahrungsorientierte Workshopformate, Lesungen und Diskussionen, Performances, Übungen mit und in der Stadt, "Diversity Dinners" und eine Vielzahl von Veranstaltungen im Zusammenhang mit der documenta fifteen. Die Teilnehmer*innen wurden gebeten, einen dreistündigen Workshop vorzuschlagen, um sich gegenseitig zu unterrichten und zu lehren, indem sie ihre Erfahrungen aus Praxis und Theorie offen und vertrauensvoll austauschen und diskutieren.
Getreu dem Motto dieser Sommerschule "Commoning" beginnt hier die gemeinschaftliche Arbeit.
Was den Commoning-Aspekt dieser Sommerschule betrifft, so betrachten wir theoretische Ansätze wie den der feministischen Denkerin Silvia Federici. Sie bezeichnete Gemeingüter als die gemeinsamen Güter und das Wissen marginalisierter, widerständigen Gruppen. Ein erneuertes Denken über die Allmende ist mit Bewegungen der Selbstorganisation und des Widerstands verbunden und inspiriert nun, kulturelles, künstlerisches und kuratorisches Denken. Kann der Kunstbereich zusammen mit aktivistischen Bewegungen die Projektion eines gemeinschaftlichen Zusammenlebens einführen, in dem Ressourcen und Wissen geteilt werden? Wie kann man Wissen gemeinsam kompostieren und es für diverse Teilpraktiken und für eine Vielzahl fruchtbar machen?
Darüber hinaus lädt die Summer School täglich um 13 Uhr MEZ Gastredner*innen zu einem öffentlichen Input in hybrider Form ein.

Organization: Dorothee Richter, Ronald Kolb (Initiators, ZHdK)
with Cedric Maridet (HKBU), Zheng Bo (SCM), Alison Green (UAL), Hongjohn Lin, Yatin Lin (TNUA)
In Cooperation with
– The Postgraduate Programme in Curating, ZHdK: www.curating.org
– Publication platform Oncurating.org: www.oncurating.org
– The PhD in Practice in Curating, Practice-Based Doctoral Programme,
University of Reading
– Artis
COLLABORATING PARTNERS
Shared Campus; City University of Hong Kong/ School of Creative Media; Hong Kong Baptist University; Taipei National University of the Arts; University of the Arts London; Zurich University of the Arts; University of Reading; Artis; CAMP notes on education.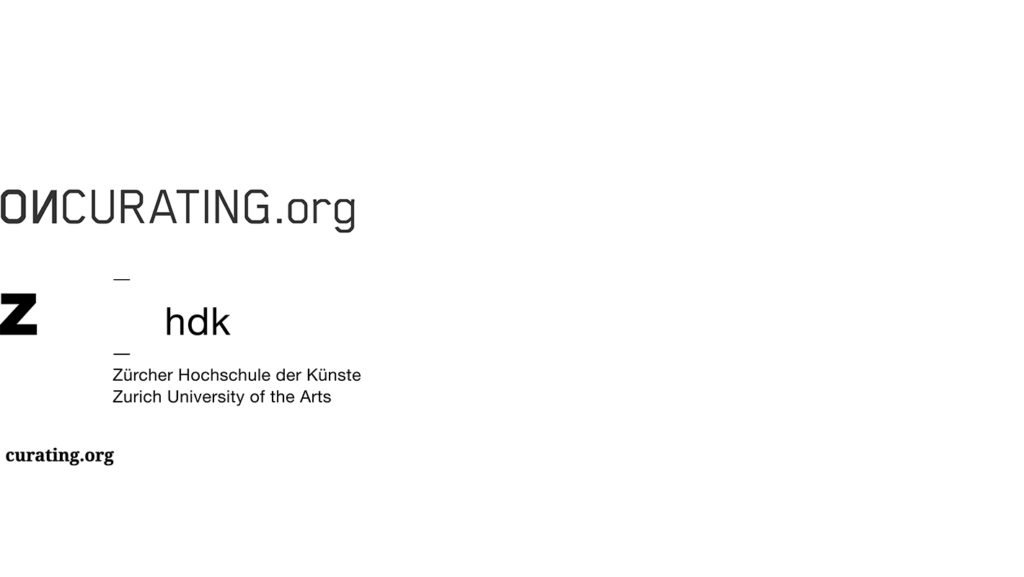 Please find a digital harvest of the workshops and lectures here: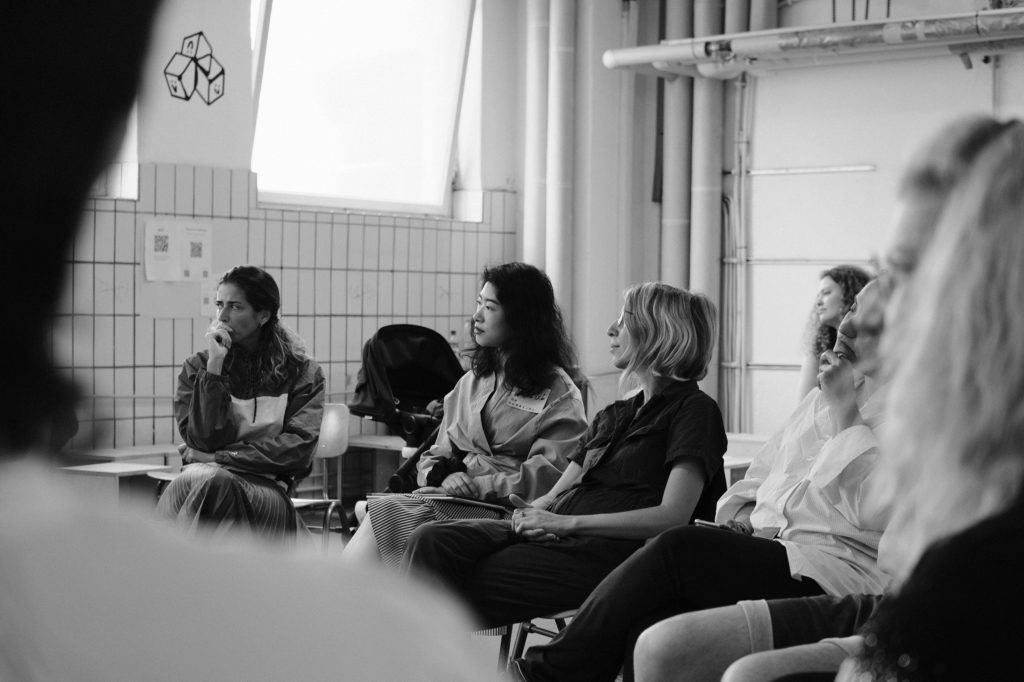 Photo Credits: © Organisator*innen und Beteiligte Summer School Commoning Curatorial and Artistic Education, 2022.